This is an archived article and the information in the article may be outdated. Please look at the time stamp on the story to see when it was last updated.
A 24-year-old youth leader at a Rowland Heights church was arrested on suspicion of a number of alleged sex crimes against a teenage girl, the San Bernardino County Sheriff's Department announced Wednesday.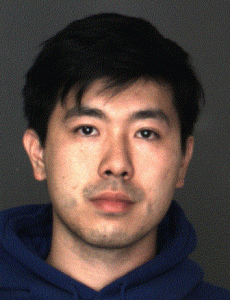 Yanhao Ren, also known as Eric Ren was taken into custody on Monday, one day after California Highway Patrol officers found him in the back of a vehicle parked in a turn-out of Highway 330 with the 13-year-old victim, according to a San Bernardino sheriff's news release.
Both Ren and the victim allegedly told the detectives that they had engaged in a sexual relationship since this past May, the release stated.
Ren faced a number of charges, including sex crimes with a child under 14, sodomy with a child under 14, oral copulation with a child under 14, penetration with a foreign object with a child, and kidnapping, sheriff's officials said in the release.
The suspect has been a youth leader for Evangelical Formosan Church of Rowland Heights for the past two years, and investigators said he met the victim through the church's youth programs, the release stated.
Ren was booked at Cental Detention Center and held on $500,000 bail. He was scheduled to be arraigned on Wednesday at the San Bernardino Justice Center.