This is an archived article and the information in the article may be outdated. Please look at the time stamp on the story to see when it was last updated.
A 27-year-old Sacramento mother was due to appear in court on Tuesday after she allegedly tried to kill her own daughter over the weekend, possibly by setting her on fire, police said.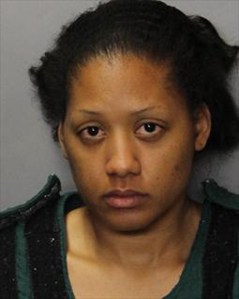 Officers initially responded to Porche Wright's home in the 600 block of El Camino Avenue (map) Saturday evening after a friend of the suspect called 911 upon discovering the girl's injuries, according to a Sacramento Police Department news release.
When they arrived, officers found the child was suffering from serious burns, the release stated. Paramedics were called to the residence and immediately rushed her to an area hospital for treatment.
The victim suffered from severe injuries but she is expected to survive, police officials said.
"She was burned so bad the skin was peeling off her face and everything … it was really, really severe." " neighbor Frank Taylor told KTLA sister station KTXL.
Another one of Wright's neighbors told the Sacramento television station that the mother had set the little girl on fire.
"She put gas on her and put a match on her," Mike Davis said.
Police believed the child's injuries were "consistent with a flammable liquid that was placed on the victim and set on fire," the release stated.
Taylor, himself a father of two, said Wright was often heard by neighbors yelling at her young daughter.
"People are saying that she wasn't really a good mom, that she was really always on her verbally abusing them," he told the station.
According to KTXL, Wright had a criminal history that included charges of prostitution, disorderly conduct and domestic violence.
She was being held in Sacramento County Main Jail on charges of attempted murder endangering the life or health of a child, according to inmate records.
Wright was ineligible for bail.
Her first court appearance was scheduled for Tuesday at 1:30 p.m., the jail records showed.