This is an archived article and the information in the article may be outdated. Please look at the time stamp on the story to see when it was last updated.
An engineer with the San Bernardino City Fire Department died Thursday after being electrocuted while vacationing with his family in Utah, officials said.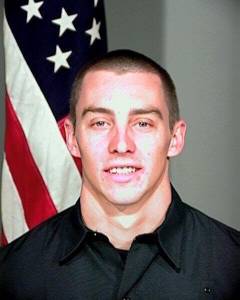 John Ruppert was attempting to repair a house boat on Lake Powell where he and his family were staying when he was electrocuted, Fire Chief Thomas Hannemann said in a statement Friday. Ruppert succumbed to his injuries.
Ruppert's family and fellow firefighters was traveling to Salt Lake City on Friday, where his body was being delivered.
Ruppert, 35, had worked at the department for more than 10 years and is survived by his wife and their two children, the San Bernardino Sun reported.
"My heartfelt thoughts and prayers are with Kristen and the kids," Hannemann said in the statement. "Please keep them in yours too."
In a statement, San Bernardino Mayor R. Carey Davis said Ruppert's death was a "tragic loss" to the community.
"Fire Engineer John Rupert established a culture of selflessness and heroism during his service to the San Bernardino community," Davis said in the statement. "I extend my prayers and sincerest condolences to his loved ones.
A GoFundMe account has been set up to help the Ruppert family with funeral expenses.
https://twitter.com/SBCityFire/status/741464784768405504
KTLA's Jennifer Thang contributed to this story. 
https://twitter.com/SBCityFire/status/741464784768405504