This is an archived article and the information in the article may be outdated. Please look at the time stamp on the story to see when it was last updated.
A 32-year-old man was arrested on Friday for allegedly raping a mentally disabled teen from Loma Linda, officials said.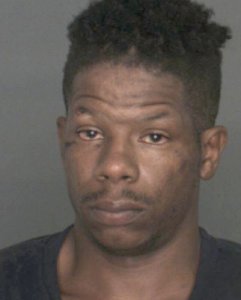 Steven Haley of San Bernardino was identified as a suspect in the crime on July 8 after deputies responded to the girl's home to collect a rape report around 5:30 p.m., according to a statement from the San Bernardino County Sheriff's Department.
Deputies did not say when or where the sexual assault occurred but did say they believed Haley fled the girl's residence before their arrival.
A sheriff's detective issued a warrant for his arrest, but Haley refused to turn himself in, officials said.
It was unclear why deputies did not apprehend him before Friday. Officials did not say where or how he was arrested.
Haley was being held on suspicion of rape as well as other charges, according to the sheriff's department, though they did not disclose what the additional charges consist of.
The incident remains under investigation. No further details were immediately available.