This is an archived article and the information in the article may be outdated. Please look at the time stamp on the story to see when it was last updated.
A San Bernardino teenager has been arrested in connection with the murder of a 21-year-old woman who was found shot to death in her car, police announced Tuesday.
Billy Ray Duncan III, 17, was taken into custody Monday by the San Bernardino City Unified School District Police Department after he was allegedly found at a local high school in possession of a loaded firearm, authorities reported in a news release.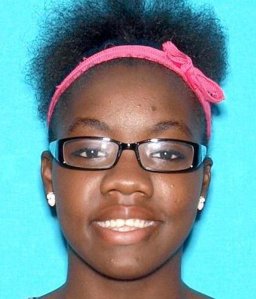 Hours after Duncan's arrest, investigators uncovered evidence linking him to the July murder of Jaemiah Trammel, the San Bernardino Police Department reported. Trammel, of Colton, was found with a gunshot wound to the head on the night of July 20.
According to investigators, Trammel was shot and killed about 8:25 p.m. while driving in the area of 1400 East Date Street.
Prosecutors plan to charge Duncan, who authorities said is a known gang member, as an adult.
He was booked into juvenile hall on a murder charge and for possession of a loaded firearm on school grounds, police said.
Anyone with information on Trammel's murder was asked to call Det. Munoz at 909-384-5630, Sgt. Sullivan at 909-384-5615 or Sgt. Kokesh at 909-384-5613.