This is an archived article and the information in the article may be outdated. Please look at the time stamp on the story to see when it was last updated.
Mourners gathered at Pacific High School in San Bernardino Saturday to pay their respects to a 14-year-old girl who was killed by a hit-and-run driver while walking to school on Friday.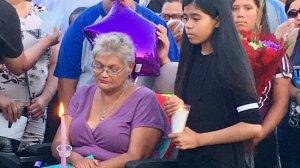 Jade Maldonado was fatally struck shortly after 7 a.m. as she crossed Pacific Street at Glasgow Avenue within a marked crosswalk, according to the California Highway Patrol. The driver fled the scene. Maldonado succumbed to her injuries at a hospital a short time later.
Jade Maldonado's mother, Cynthia Maldonado, had a message for the hit-and-run driver.
"You have to live with the fact that you hit a child and kept going and treated her like she was a piece of trash that you just left behind you," she said. "So you have to live with that every day."
"I'm tryin in my heart to try to forgive, because that's what we're taught in the Bible," she added.
The girl's father, Emmett Maldonado, said his daughter was "a great kid."
"She had so many aspirations that she wanted to go to, but it all got taken away," he said.
Family member described Maldonado as a caring sister who always watched out for her two brothers. One had autism, and the other had battled cancer.
"She saved her little brother," aunt Vibi Salcedo told KTLA. "When he was an infant, he was diagnosed with leukemia and she donated her bone marrow. So she saved a life, and somebody took her life, which is heartbreaking for us."
A GoFundMe campaign set up to help Maldonado's family with funeral costs had raised more than $5,000 as of Saturday afternoon.
Maldonado was a freshman at Pacific High School.
The CHP has described the hit-and-run vehicle as a tan GMC SUV.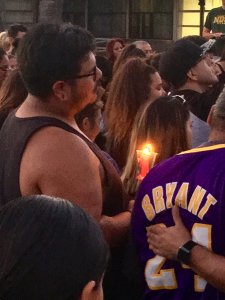 It was being driven by a Latina or black woman with brown hair and a heavy-set build, officials said. She was wearing eyeglasses and may have had a male passenger riding with her.
Anyone with information on the case is asked to call CHP's San Bernardino office at 909-383-4247.