This is an archived article and the information in the article may be outdated. Please look at the time stamp on the story to see when it was last updated.
Homicide detectives were searching Tuesday for a man who stabbed a San Bernardino woman who died shortly after calling police for help, according to authorities.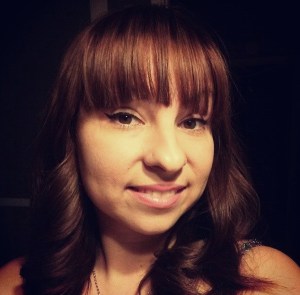 Michelle Marie Miers called 911 around 11 p.m. Monday saying she had been attacked and stabbed several times by an unknown man in her apartment, San Bernardino Police Department Lt. Robinson said.
Responders did not have an exact location because Miers called from a cell phone. A grid search led them to the 4300 block of North Sierra Way (map).
During the search officers discovered a broken sliding door that led them to the 26-year-old, who was lying on the floor covered in blood.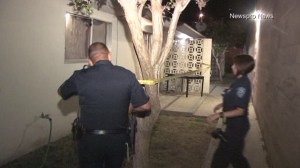 The mother of two was taken to Loma Linda Regional Medical Center where she was pronounced dead.
Miers' two young children, ages 6 and 7, had been staying with their father.
The stabbing came just one month after another attempt on Miers' life.
Last month, police said her ex-boyfriend tried to shoot her.
Edgardo Vicuna was arrested and charged with attempted murder.
He was in custody at the time of the stabbing.
Police would not say if the two crimes were related.
Anyone with information was asked to contact Detective Steve Turner at 909-384-5647 or Sgt. C. Williams at 909-693-6665.
https://upload.facebook.com/ktla5/photos/a.440942949613.222741.72391084613/10152583327609614/?type=1