This is an archived article and the information in the article may be outdated. Please look at the time stamp on the story to see when it was last updated.
Rep. Tony Cardenas, the San Fernando Valley congressman, confirmed Thursday that he is the unidentified elected official in a lawsuit filed last week in Los Angeles alleging sexual molestation of a teenage girl, but he vehemently denied the allegations.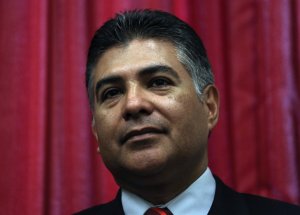 "My client is sickened and distraught by these horrific allegations, which are 100%, categorically untrue," Patricia Glaser, an attorney for Cardenas, said Thursday in a statement.
"We respect victims who have found the strength to come forward and call out misconduct when it has actually occurred, but the type of baseless and reckless allegations that are contained in the complaint against my client can ruin the lives and careers of innocent people," she said.
Cardenas said the woman who filed the suit is the daughter of a "disgruntled former employee" who "may be the victim of manipulation."
Read the full story on LATimes.com.