This is an archived article and the information in the article may be outdated. Please look at the time stamp on the story to see when it was last updated.
A 28-year-old female teacher at San Pedro High has been arrested on suspicion of sexually abusing a 15-year-old male student, Los Angeles police announced Tuesday.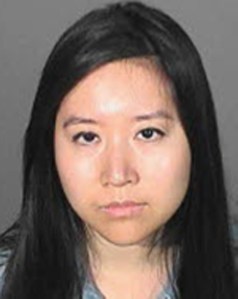 Michelle Yeh was on a temporary teaching assignment at the San Pedro school's science department in February, according to a news release from the Los Angeles Police Department.
At the end of the 2015 school year, she "reached out to the victim and arranged private meetings," the release stated. The alleged victim, who was one of Yeh's students, disclosed in July that he was sexually abused by Yeh on multiple occasions, according to police.
It was not immediately clear if the boy or his family went to police, or how LAPD learned of the allegations.
Yeh was arrested July 17 and released early the next day on $100,000 bail, inmate records indicated. She was due in court Aug. 12.
A Los Angeles Unified School District spokeswoman said she had no comment in response to KTLA's request for information on Yeh, whom she called a "former employee."
Detectives believe there may be other cases of unreported sexual abuse other students and Yeh.
She had held multiple temporary teaching assignments and provided online tutoring that allowed her to have contact with minors, according to police.
Anyone with information relevant to the case was asked to call LAPD's Harbor Area Detective Division Sex Crimes Investigation Unit at 310-726-7915. Anonymous tipsters may call Crime Stoppers at 800-222-8477.