This is an archived article and the information in the article may be outdated. Please look at the time stamp on the story to see when it was last updated.
Additional victims were being sought Tuesday of a Santa Ana man accused of using his own 6-year-old daughter to arrange playdates with the children of fellow church members who he would then sexually assault.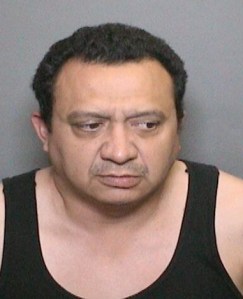 Jose Luis Aguilera was charged with two felony counts of kidnapping for the purpose of child molesting, seven felony counts of committing lewd acts upon a child under the age of 14 and one felony count of sexual penetration with a child 10 years old or younger, according to a news release from the Orange County District Attorney's Office.
The 41-year-old Santa Ana man was also facing a sentencing enhancement for committing lewd acts on multiple victims, the release stated.
Between October 2012, and September 2015, Aguilera was accused of sexually assaulting four girls between the ages of 9 and 11, the DA's office stated.
He allegedly befriended families at the Kingdom Hall of Jehovah's Witnesses in Santa Ana and then preyed on their children, according to Deputy DA Heather Brown.
"He befriended at least four different families and then under the guise of playdates with his daughter he then would sexually assault the girls when he got them alone," Brown said.
Two of the alleged victims were abducted at different times and driven to separate locations in Tustin and Santa Ana where they were sexually assaulted, according to prosecutors.
One of the girls reported the crime to a relative, who contacted the Santa Ana Police Department.
If convicted as charged, Aguilera faced a maximum sentence of 130 years to life in state prison.
Anyone with additional information or who believes they may they may have been a victim was encouraged to contact OCDA Supervising Investigator Mark Gutierrez at 714-347-8794.