This is an archived article and the information in the article may be outdated. Please look at the time stamp on the story to see when it was last updated.
A gunman was at large Wednesday after a shooting Tuesday night in Santa Ana that left one man dead and two women critically injured, police said.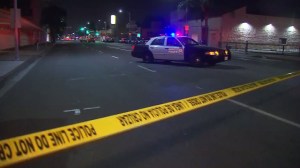 The incident occurred about 11:27 p.m. near the intersection of North Main and East 12th streets (map), where the victims were shot while they were inside a car, the Santa Ana Police Department said.
A caller reported that seven to 10 shots were fired, according to Anthony Bertagna, spokesman for the department.
Officers and firefighters responded to the scene and found 23-year-old Aaron Chavez, of Santa Ana, dead in the front passenger seat, authorities said.
The two women, ages 21 and 28, were transported as trauma patients to Western Medical Center in Santa Ana, the Orange County Fire Department said. They were in critical but stable condition Wednesday morning. Authorities had earlier said the women were taken to UCI Medical Center.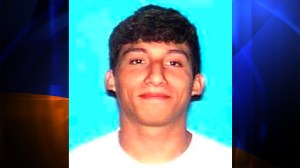 The shooter "appears to be a male who fled the shooting scene and possibly got into a white SUV," Bertagna said, adding that the shooting was not being investigated as gang-related.
No other information was immediately available.
Anyone with information is asked to call Orange County Crime Stoppers at 855-TIP-OCCS.
More video: