This is an archived article and the information in the article may be outdated. Please look at the time stamp on the story to see when it was last updated.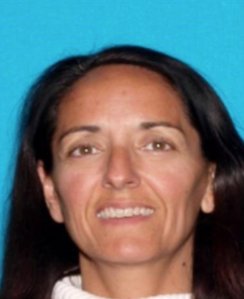 A certified public accountant who worked with several Southern California organizations is facing felony charges after allegedly taking money from two of them while handling their finances.
Santa Clarita resident Patricia Cascione, 52, is charged with embezzling more than $93,000 from local Girl Scouts troops and the Beverly Hills Cancer Center, the Los Angeles County District Attorney's Office said in a news release.
The defendant served as chief financial officer of the cancer center and volunteered as treasurer for two scout chapters as well as a Girl Scouts service unit during the four-year period over which the crimes occurred, according to prosecutors.
Investigators had previously said Cascione worked with the Girl Scouts for 20 years, and the organization approached authorities after conducting an audit last year.
The CPA is accused of skimming $58,863 off the Girls Scouts' accounts for her personal use. And while working as the cancer center's CFO, she allegedly diverted $34,500 in donations to one of her Girl Scouts accounts to embezzle it, the DA's office said.
The misappropriation allegedly took place between March 1, 2013, and Feb. 13, 2017.
L.A. County Sheriff's Sgt. David Chambers, who helped investigate the case, previously told KTLA that Cascione took the money saying it was for one thing, then actually used it for personal expenses. But she didn't appear to spend lavishly, Chambers said. She used the money mostly to cover costs "she was incurring just as part of daily life."
Detectives also said Cascione had fundraised for several other organizations in the Santa Clarita Valley, including various high schools, sports teams and clubs.
She was arrested last month following a 15-month investigation launched after the Girl Scouts' contacted law enforcement regarding their audit. Inmate records show she was released later the same day, Sept. 17, after being held on $20,000 bail.
On Tuesday, she was charged with two felony counts of embezzlement by a public or private officer.
Cascione was scheduled to be arraigned Thursday, and prosecutors said they would request her bail be set at $125,000.
If convicted as charged, she could face a maximum possible sentence of up to three years and eight months in local custody.
No one by the name Patricia Cascione was listed as a licensed certified public accountant in online state records from the California Board of Accountancy. A DA's office spokesman told KTLA the defendant's license was under an alias: Patricia Ann Guardado. The license under the Guardado name expired April 30, 2016, and was not renewed, state records indicate.