This is an archived article and the information in the article may be outdated. Please look at the time stamp on the story to see when it was last updated.
Capping decades of legal battles and protests, officials on Saturday announced that Santa Monica Airport would close in 2028 and be replaced by a sprawling park and other developments.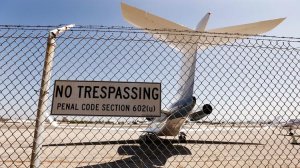 The city of Santa Monica has been fighting to close the general aviation airport — long a favorite of celebrities, Hollywood titans and business leaders — saying it is unsafe and pollutes the environment.
But aviation interests and federal regulators have fought the closure.
City officials said the Federal Aviation Administration and other federal officials have agreed to the closure.
Click here to read the full story on LATimes.com.