This is an archived article and the information in the article may be outdated. Please look at the time stamp on the story to see when it was last updated.
A Santa Monica city employee accused of molesting 10 boys while volunteering with a police youth program in the 1980s was found dead in his Marina del Rey apartment in an apparent suicide Thursday, on the morning of a scheduled court hearing in his case, authorities said.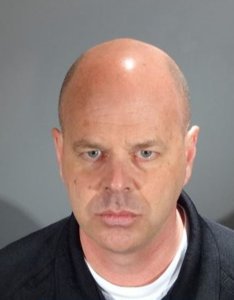 Eric Wess Uller, 50, faced six molestation-related charges connected to alleged crimes against four boys, according to the Los Angeles County District Attorney's Office. Six additional alleged victims came forward since the case was first filed,
"The city was notified this morning that Eric Uller was found dead in his apartment," Santa Monica city officials said in a written statement. "Initial indications are that it appears to be a suicide."
Court officials were notified of Uller's death, officials added.
The investigation into Uller's alleged crimes doesn't end with his death, authorities said.
The city had initiated an independent investigation into allegations that the city previously knew or should have known of, but failed to address, Mr. Uller's alleged criminal conduct. The city remains committed to seeing this investigation through," the city statement said.
City officials said they've retained a law firm to carry out the independent investigation, and urges anyone with information to contact the law firm of Atkinson, Andelson, Loya, Ruud & Romo at 562-653-3200, or online at aalrr.com/contact-cerritos.
Uller was scheduled to appear in the Los Angeles Airport branch of Los Angeles County Superior Court for an early disposition hearing Thursday morning, court records show. Such hearings provide an opportunity for the prosecution and defense to settle the case without going to trial.
He had been placed on administrative leave from his position as a lead public safety systems analyst pending the outcome of the case, officials said.
Uller was released from custody Nov. 7 after posting $750,000 bail, Los Angeles County booking records show. He faced decades in prison if convicted as charged.
The allegations stem from his time as a volunteer for the Santa Monica Police Department's Police Activities League, prosecutors said. The charges involved alleged crimes that occurred between 1986 and 1995.
Uller had access to hundreds of children, prompting fears that there may still be more potential victims who have yet to be identified, Lt. Todd Deeds of the Los Angeles County Sheriff's Department Special Victims Bureau said.
Santa Monica has also launched a review of its youth programs, officials said.
"The city is in the process of retaining an outside consultant, Praesidium Inc., to review the policies and practices of its youth programs and provide guidance on best practices for preventing any future incidents of abuse," according to the city statement.