This is an archived article and the information in the article may be outdated. Please look at the time stamp on the story to see when it was last updated.
Residents of a Santa Monica apartment complex shared concerns Monday that a recent alleged attempted abduction of a neighbor was not the first such incident.
A man attempted to abduct a woman on Wednesday, July 9, in a parking garage in the 2200 block of Colorado Avenue (map), according to a Santa Monica Police Department news release.
The woman fought off the man, who was described as white, in his late 30s to early 40s, approximately 5 foot 8 inches tall with a thin build. He also has a "thin" face and "pointy" chin.
The apartment's garage was located near a busy shopping center, and two women who frequent the area said this was not the first time this happened.
A man followed a male resident of the apartment who was walking with a female in May, the resident's roommate Tatiana Ashkar said.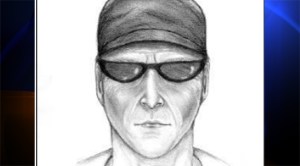 The two were followed from a local Ralphs grocery store to the complex and through the garage and a stairwell.
Another woman, who did not want to be identified, said a friend who lives at the complex was followed in the same garage the July 9 attack took place.
Police could not confirm these reports, but continued Tuesday to search for the July 9 alleged attacker.
Anyone with information was asked to contact Detective Michael Bambrick at 310-458-8932 or Sgt. Thomas McLaughlin at 310-458-8430.
Callers can also contact Crime Stoppers by either calling 800-222-TIPS, texting from your mobile, or by visiting their website at www.lacrimestoppers.org.