This is an archived article and the information in the article may be outdated. Please look at the time stamp on the story to see when it was last updated.
A special needs student in Santa Barbara County came home crying to his parents and saying someone hurt him — leading authorities to uncover surveillance video that shows a school district employee putting his hands around the child's neck while on the bus, sheriff's officials said Friday.
Arthur Carlos, 52, has since been arrested after allegedly abusing the 10-year-old boy on Oct. 16, according to the Santa Barbara County Sheriff's Office. The Santa Maria man is a newly hired employee of the Lompoc Unified School District, authorities said.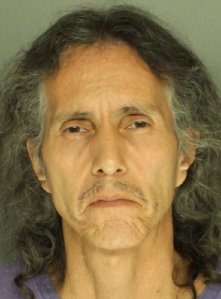 His current employment status at the district remains unclear.
Sheriff's officials launched an investigation into the alleged abuse after the child's parents contacted the school district after the boy came home upset after riding the bus, authorities said. The boy told his parents an aide on the bus hurt him.
The district later found surveillance video that showed Carlos using "excessive force" to restrain the young boy, placing his hands around the child's neck and pushing his head against a bus window, sheriff's officials said in a news release.
The district then shared that video with the boy's parents, who then contacted the Sheriff's Office. An investigation soon followed.
Detectives were able to track down the surveillance video as well as information about training employees and information from other employees and possible witnesses, officials said.
After reviewing the video, investigators believe Carlos "willfully" put the special needs student through "inhumane corporal punishment," officials said in a news release.
Authorities contacted Carlos and he turned himself in to the Sheriff's Office voluntarily on Thursday.
He gave a statement to detectives and was then arrested on suspicion of corporal injury upon a child. He was booked into Santa Barbara County Jail and is being held on $50,000 bail.
The Sheriff's Office said other details are not being released in order to protect the identity of the underage victim and his family.