This is an archived article and the information in the article may be outdated. Please look at the time stamp on the story to see when it was last updated.
An elementary school teacher was convicted Thursday of animal abuse for hoarding and improperly housing over 400 snakes in his Santa Ana home.
William Frederick Buchman pleaded guilty to one misdemeanor count of animal abuse by a caretaker, according to a news release from the Orange County District Attorney's Office.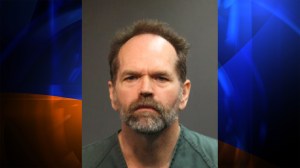 He was immediately sentenced to three years formal probation and 100 hours of volunteer community service.
The 53-year-old was also required to undergo a 16-week animal neglect prevention program and was barred from owning, possessing, caring for, or living with any animal for five years.
In addition, the judge ordered Buchman to pay $17,000 in restitution for veterinary treatment and animal care, the release stated.
Buchman was arrested on January 29 by police investigating calls about a foul smell coming from his house.
When they went inside the home, authorities found 400 ball pythons. Many of the snakes had been neglected. At least 240 snakes were dead and were found in various stages of decomposition, police said.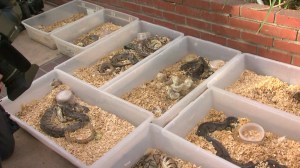 Many of the surviving snakes were malnourished, dehydrated, and covered with mites and/or maggots. Buchman also had hundreds of live and dead mice he kept as food for the snakes, the D.A.'s office said.
All of the surviving pythons were adopted from rescue organizations.