This is an archived article and the information in the article may be outdated. Please look at the time stamp on the story to see when it was last updated.
A Seal Beach woman accused of setting up a fake rescue organization online and selling sick puppies has been arrested on multiple felony and misdemeanor charges, police announced Friday.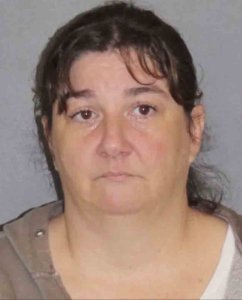 Megan Ann Hoechstetter allegedly sold one of the sick puppies to a family in Irvine, and it died a week later, according to a news release from the Irvine Police Department.
Hoechstetter, 42, is suspected of operating what police described as a "fake" rescue organization called Pawlosophy. Authorities are still trying to determine where the puppies were born, but they think she may have obtained them from Mexico, the release stated.
Police said it appeared the dogs "had not received proper healthcare."
"This person was operating a website that she called 'Pawlosophy,'" said Kim Mohr, an Irvine police spokeswoman. "So she was advertising these animals online and selling them for hundreds of dollars apiece. She would find the customers that way, and she would then take these animals and sell them to people in parking lots and public places."
Hoechstetter was apprehended with six puppies in her possession; police later found 13 more at a hotel where she had been staying at in Cypress, according to the release.
It was unclear what happened to the 19 dogs.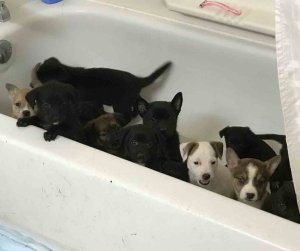 In announcing the arrest, the Police Department's Animal Services Unit set out some guidelines to follow when purchasing or rescuing an animal.
The guidelines reminded potential pet owners to: be cautious of groups or organization that only communicate online, and that do not want to visit your home first for an inspection; request veterinary records of the animal and ensure they are up to date on vaccinations; not buy a puppy under 8 weeks old, or advertised as being "saved from another country"; and consider adopting from a local animal shelter.
Police are trying to determine if there are any other victims in the case. Potential victims, or others who have information about the case, have been asked to contact Animal Services Supervisor Kim Cherney at 949-724-7091 or kcherney@cityofirvine.org.