This is an archived article and the information in the article may be outdated. Please look at the time stamp on the story to see when it was last updated.
The 37-year-old man accused in a string of crimes, including breaking into his estranged wife's home and attacking her and a friend and trying to light three Inland Empire homes on fire, was arrested in Studio City on Thursday.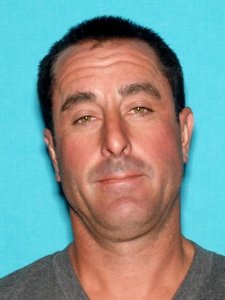 The crime series allegedly began two days ago when Matthew Rice broke into his wife's home in Fontana, located in the 8000 block of Jamestown Circle, shortly before midnight on Tuesday, according to the Fontana Police Department.
He was eventually located Thursday afternoon in the 3800 block of Vineland Avenue in Studio City, authorities said. He will now face charges of attempted murder, multiple counts of arson and home invasion robbery, officials said.
The manhunt for Rice was launched from Santa Barbara, where he resides, all the way down to the Inland Empire.
During the early morning hours Tuesday, he allegedly assaulted his wife and Robert Ropoza, her friend, while armed with a shotgun. He was disarmed before fleeing the home, police said.
Investigators also believe Rice returned to her home the following day and attempted to start a fire. He was unsuccessful, but did flood the home. He also may have stolen a vehicle, officials said.
Ropoza later learned someone tried to set his home on fire, and a third arson incident was discovered at a Rancho Cucamonga home belonging to one of Rice's estranged in-laws.
Ropoza told KTLA he's a family friend and has known Rice for years. He said Rice's alleged crimes happened unexpectedly.
"He just snapped," Ropoza said. "It's so out of character for him. That's why it's so incomprehensible."
But Rice's mother-in-law told KTLA that he and her daughter separated about a month and a half ago due to an alleged substance abuse problem.
When officers finally found Rice on Thursday, he was was pulling into the driveway of a home in the white 2014 Chevy Cruze that police say he stole from his estranged wife, according to Fontana Police Officer Jay Sayegh.
Rice was armed with a knife and yelled out at the approaching officers, Sayegh said.
"He exited his vehicle, he presented a knife and began yelling 'Kill me' to the officers," Sayegh said.
Rice is currently in custody of the Los Angeles Police Department but will later be transferred back to Fontana to be booked on criminal charges.
Sayegh said the search for Rice was rigorous given the serious nature of his alleged crimes.
"We haven't taken a break because when you have a person like this out there on the loose, we're not going to rest until that person is taken into custody," he said.
Anyone with information about the incidents can call 909-350-7700.