This is an archived article and the information in the article may be outdated. Please look at the time stamp on the story to see when it was last updated.
Authorities Sunday are following up on leads in their ongoing search of a 5-year-old boy whose father was found passed out in a South Pasadena park and arrested the previous day.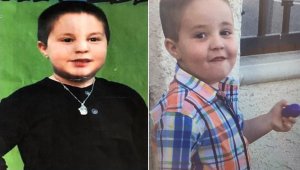 Aramazd Andressian Jr. was last seen by his mother at 6:45 p.m. Tuesday during a Skype video call from an unknown location, according to South Pasadena Police. His mother, a San Gabriel Valley resident, had last seen the boy in person at 8 a.m. on April 15 when she transferred him to his father's custody at the Baldwin Park Police Department, L.A. County sheriff's Capt. Chris Bergner said.
She reported him missing Saturday after his father, with whom she shares custody, failed to show up to their arranged meeting point in San Marino that morning to drop off their son.
The father's vehicle, a gray 2004 BMW four-door, was spotted in the Orange County area in the early morning hours on Friday, Bergner said, noting that he could not give a more specific location as authorities were still investigating leads in relation to the sighting.
The father, Aramazd Andressian Sr., 35, of South Pasadena, was found unresponsive a short distance from his vehicle by paramedics in Arroyo Park earlier that same morning. The boy was not with him, and it's unclear whether his father had the boy when he originally went to the park, according to Bergner.
Andressian was taken to a hospital for treatment and his vehicle was impounded, officials said.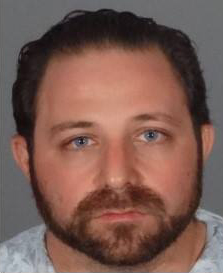 Police later made the connection with Andressian to the missing person report filed by the boy's mother. Andressian was then questioned by police for hours and eventually arrested, police said.
He was booked on suspicion of child abduction and child endangerment. His bail has been set at $10 million.
Police said the father did not appear to be a victim of a crime; however, Andressian said he does not remember what happened to his son and it is unclear exactly how long the boy has been missing, Bergner said.
"At this point, his statements have been convoluted and not consistent," he said. "Some of them are contradictory, so we're working to try to get to the truth."
It is unclear how the father wound up passed out in the park and how long he was there, according to South Pasadena police Chief Art Miller.
"We do know that he was seen by South Pasadena Fire Department paramedics and was non-responsive at the time and was transported to a local hospital," Miller said Sunday. "(He) was seen there for a short while and then released."
Miller said he's also had several conversations with the boy's mother, who he described as "distraught."
"As a parent myself I can only imagine what it's like to not know the whereabouts of your child," Miller said. "I'm confident — it's nothing official, I'm just speaking as a parent myself — there's got to be someone out there that knows the whereabouts of Aramazd Andressian."
Bloodhounds and more than 125 local law enforcement personnel searched for the boy in and around the park, on the ground and in the air from 9 a.m. Saturday through 3 a.m. Sunday.
Some search warrants were served Sunday and detectives were investigating property recovered from the father's vehicle, but those leads did not provide enough information, according to Miller.
"We really don't know, and that's why we're asking for the public's help," he said.
Aramazd Jr. is described as being about 3 feet, 5 inches tall and weighing 55 pounds. He was last seen wearing a turquoise shirt and plaid shorts or a gray-and-white-striped shirt with gray sweatpants. He has a small mole on the bottom of his right shoulder, police said.
Aramazd Sr. is described as 5 feet, 3 inches in height and weighing 152 pounds with brown hair and blue eyes.
Anyone with information about Aramazd Jr.'s location can call sheriff's detectives at 323-890-5500 or South Pasadena police at 626-403-7297.
SCV Search & Rescue Team assisted South Pasadena PD during the night in the search for a missing 5-year-old boy. pic.twitter.com/7qhrKA2SJI

— SCV Sheriff (@SCVSHERIFF) April 23, 2017
LA County Sheriff's search and rescue teams had 33 rescuers assisting South Pasadena Police Department for the search of a missing 5 y/o boy pic.twitter.com/vVDUGk7MCQ

— LASD Altadena Sheriff's Station (@ALDLASD) April 23, 2017