This is an archived article and the information in the article may be outdated. Please look at the time stamp on the story to see when it was last updated.
A 22-year-old Shadow Hills woman has been found a week after her family said she went missing, authorities announced Monday.
Los Angeles Police Department said Sahara Eve Von Fisher was located in "good condition" and that family members have been notified. The agency did not disclose any further details.
A social media post indicated, however, that Von Fisher was found by a search party in Hollywood following a tip.
"We are absolutely thrilled to be able to just lay eyes on her again," the Facebook post indicated.
Friends and family had alerted officials of her disappearance the evening of Oct. 9.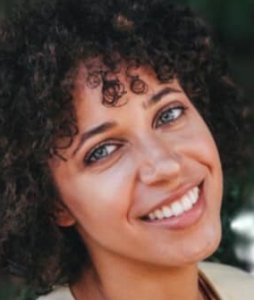 According LAPD, she was last reported seen near the 9600 block of Stonehurst Avenue in Sun Valley.
One of Von Fisher's friends said her family and others became concerned after not hearing from her because she wasn't carrying any important belongings. She had said she was going for a walk, some of her loved ones said.
Her disappearance prompted a frantic search by friends and family.
One of her friends, Flora Dermirchian, said Von Fisher had been a popular student while attending high school in Burbank.
Dermirchian said she was texting the 22-year-old two hours before she went missing and that she remembered her saying she had an audition the next day.
"Tonight is the first night we can all rest easy," the Facebook post read. "Hold those you love a little closer tonight. We are."