This is an archived article and the information in the article may be outdated. Please look at the time stamp on the story to see when it was last updated.
SAN PEDRO, Calif. (KTLA) — LAPD detectives have called off their search for a man who allegedly kidnapped a boy, after the boy admitted he made it all up.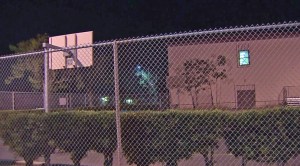 On Wednesday night, a boy told police he was kidnapped while walking home from Dana Middle School in San Pedro.
He said the suspect — wearing a mask and gloves — pulled him into his white two-door coup and used duct tape to restrain him.
The boy said the suspect took him to Alma Park, where he was able to escape. He was found by his parents walking toward their home around 7 p.m.
However, after the boy was questioned further by detectives, he confessed that he made the story up, police said.