This is an archived article and the information in the article may be outdated. Please look at the time stamp on the story to see when it was last updated.
Sheriff's officials and volunteers joined forces in Lake Forest on Saturday to continue their search for a 19-year-old college student who was reported missing in the area earlier in the week.
Blaze Bernstein was visiting his family in Lake Forest during his holiday break from the University of Pennsylvania when he went missing on Tuesday, according to the Orange County Sheriff's Department.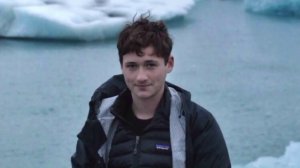 He was last seen around 11 p.m. that day, when he and a friend drove to Borrego Park in the Foothill Ranch community and got out of the car to meet a third friend, officials said.
While the first friend waited near a restroom, Bernstein walked farther into the park and vanished. About an hour later, his phone stopped working, his parents said during a Friday news conference.
He was without his wallet, ID, currency and glasses when he left home, his parents said, leading them to believe he did not plan to be away for long.
"We believe this was going to be a short visit," his mother, Jeanne Pepper-Bernstein, said Friday.
His parents also maintain he had "zero tolerance" for drugs and alcohol and don't think illicit substances played a role.
The teen was officially reported missing on Wednesday. On Saturday, officials used search dogs and a helicopter equipped with an infrared camera in their search but were unable to produce any leads.
A Facebook group has been set up to help locate Bernstein, who was supposed to return to Pennsylvania on Sunday.
The 19-year-old is described as white, 5 feet 8 inches tall, about 130 pounds, with brown hair and blue eyes. He was last seen wearing a dark-colored jacket, dark gray long-sleeved zip-up and white Adidas sneakers at the time of his disappearance, sheriff's officials said.
Anyone with knowledge of his whereabouts can contact the Sheriff's Department 714-647-7000 or Orange County Crime Stoppers at 1-855-TIP-OCCS.