This is an archived article and the information in the article may be outdated. Please look at the time stamp on the story to see when it was last updated.
After search and rescue teams scoured a mountain area near Corona for two missing hikers who had not been heard from since Tuesday afternoon, the women were found and reunited with their families.
Amanda Sanchez, 22, and Jasmine Jackson, 23, had last been seen by family members about 1 p.m. Tuesday, said Sgt. Brent Nelson of the Corona Police Department.
The two women posted a photo of the Skyline Drive trailhead (map) on Snapchat, a mobile messaging app. Family members called authorities after going to the location and finding the car in which the women had traveled there, Nelson said.
About 4 p.m. Wednesday, Sanchez's father found the young women, who were able to walk out on their own.
Jackson told the waiting crowd that the pair had gotten lost.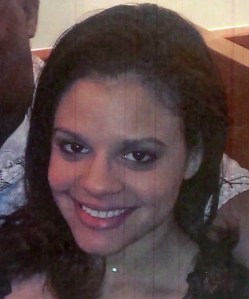 Corona police initially responded to the area about 12:30 a.m. Wednesday and a command post was set up at the intersection of Skyline Drive and West Foothill Parkway (map), at the edge of the Cleveland National Forest, according to the sergeant. Personnel from the Riverside County Sheriff's Department joined the search effort about 2:45 a.m.
A mountain rescue team was deployed, assisted by bloodhounds and helicopters, authorities said. The search area was a vast, forested expanse.
The two women had been to the area previously but only "a couple times," Nelson said.
"I would say their experience level is ... inexperienced for this area and these trail conditions," Nelson said.
They were reunited with their anxious families about 4 p.m., and video from the the scene showed them embracing their loved ones.
More videos: