This is an archived article and the information in the article may be outdated. Please look at the time stamp on the story to see when it was last updated.
A second person was arrested Wednesday in a hit-and-run crash that injured a 14-year-old girl who was struck as she tried to run across a busy intersection in Santa Ana.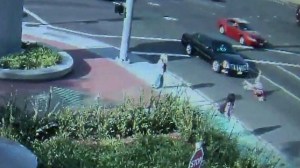 The crash occurred at Bristol Street and 17th Street around 4:10 p.m. Monday.
The teenager was crossing against a red light when she tried to run between two vehicles, both of which struck the girl, according to a news release from the Santa Ana Police Department.
Adan Camacho, 32, was allegedly the first to hit the girl with his truck. He never stopped to render aid, police said.
Officers were able to track down Camacho with the help of a good Samaritan who followed the Santa Ana man after he fled the crash, the release stated.
Camacho was arrested and booked for felony hit-and-run.
The driver of the second vehicle, a Cadillac, did stop briefly, but left without giving her name when officers arrived, the release stated.
Officers used surveillance video of the crash to track her car to Santa Ana College, the release stated.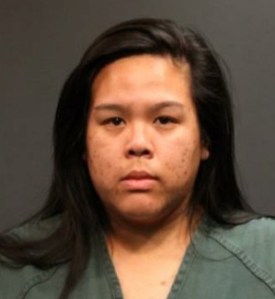 Amanda Aie Sananikone, 21, was then arrested and booked on suspicion of felony hit-and-run.
The victim was hospitalized with leg injuries and was released Tuesday, police said.
"Had both drivers stayed at the scene, this would have been the 14-year-old's fault," Santa Ana police Cpl. Anthony Bertagna said Tuesday. "She was responsible for what happened."