This is an archived article and the information in the article may be outdated. Please look at the time stamp on the story to see when it was last updated.
A second actor on the 1980s show "Charles in Charge" accused star Scott Baio of sexual harassment and abuse during a news conference Wednesday.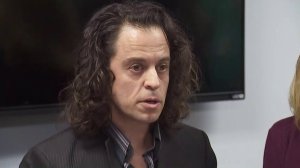 Alexander Polinsky, who was a child actor on popular sitcom, said that he was sexually harassed and ultimately assaulted by Baio when Polinsky was between the ages of 12 and 15 years old.
Polinsky said the abuse began after he was about 11, when he saw Baio backstage with co-star Nicole Eggert on his lap. Being "naive," Polinsky said he hopped onto Baio's lap too, expecting to hear a story about Fonzie or "Happy Days."
Baio threw him off his lap and called him a "faggot," while Eggert laughed, Polinsky said at a news conference alongside his attorney Lisa Bloom at her Woodland Hills office.
That was the beginning what became ongoing harassment from Baio, who Polinsky said taunted him with antigay slurs and described gay sex acts Baio said Polinsky would perform when he grew up.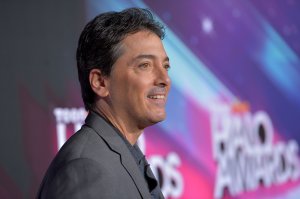 Polinsky accused Baio of physically abusing him as well, saying Baio once pulled down Polinsky's pants in front of 100 people. On another occasion, Baio cut a hole in Polinsky's dressing room wall and exposed his genitals to the child actor, Polinsky said.
Finally, Baio threw a cup of "burning hot water" in Polinsky's face after the child actor fake-threw a basketball to Baio. Baio later apologized for the incident, but Polinsky said the abuse continued.
"I believe I was being subjected to mental torture in retaliation for what I had seen," Polinsky said.
Eggert, who also spoke at Wednesday's news conference, apologized to Polinsky for her actions.
"I feel horrible and guilty that I didn't stand up for him at the time, but I myself was a child," Eggert said.
Eggert alleged last month that Baio sexually abused her when she was an underage actor on the show.
Baio, whom Eggert described as "demanding" and a "tyrant," kept her from talking about their sexual relationship by telling her how much he loved her. He also told Eggert, who said she was 14 at the time, that they would one day get married.
Both Eggert and Polinsky are being represented by Bloom, who said both have talked to police about a criminal investigation into Baio.
Eggert and Polinsky are asking for a public apology, but don't want money and there is no civil lawsuit filed against Baio, Bloom said.
Before Wednesday's news conference, Brian Glicklich, a spokesman for Baio, issued a statement.
"Nicole Eggert, Alexander Polinsky and their attorney have brought a media circus to town, complete with false allegations, misleading insinuations, and pure sleaze mongering," Glicklich told CNN.
Glicklich then read a statement on behalf of Baio following Eggert and Polinsky's accusations.
"For reasons I don't understand, I am the target of false claims that threaten everything that is important in my life," the statement read, according to the Los Angeles Times. "I am hurt and I am angry. … I will not let this continue unchallenged and will use every ounce of strength and faith in God that I have to defeat the people behind this."
Last month, Eggert said during an appearance on "Megyn Kelly Today" that Baio began a sexual relationship with her when she was a minor.
Baio has denied Eggert's claim.
According to Bloom, Eggert and Polinsky met with Los Angeles police last week regarding Baio's alleged actions.
I represent a second Scott Baio accuser. Here's the announcement of our press conference tomorrow. pic.twitter.com/gqBj1oI4OX

— Lisa Bloom (@LisaBloom) February 13, 2018