This is an archived article and the information in the article may be outdated. Please look at the time stamp on the story to see when it was last updated.
A second driver was charged with murder on Friday for his role in a daytime street racing crash in Hawthorne that claimed the life of a music teacher, according to the Los Angeles County District Attorney's Office.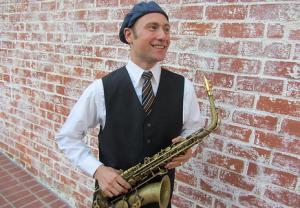 In addition to the murder charge, 40-year-old Anthony Leon Holley also faced one count each of gross vehicular manslaughter and engaging in a speed contest on a highway causing injury, a news release from the DA's office stated.
The Lynwood man turned himself in to police on Thursday after watching a KTLA report on the incident with his family, who recognized the man's car and encouraged him to surrender, according to Hawthorne Police Department Officer Judd.
The deadly crash occurred shortly before 1 p.m. on Jan. 15 when Holley and Alfredo Perez Davila were allegedly racing on Crenshaw Boulevard near 135th Street, authorities said.
Davila lost control of his Chevy Cobalt during the alleged race and flew into the roof of a Honda CR-V that was traveling in the oppose direction, according to the DA's office.
Benjamin Golbin, the 36-year-old driver of the Honda, was killed as a result of the collision. He was a musician and music teacher in the South Bay, the Daily Breeze reported.
Holley, who was in a Chevy Camaro, drove away from the scene, police said.
Davila — aka Alfredo Davila Perez — was charged by the DA's office on Tuesday with murder and vehicular manslaughter. The 23-year-old Hawthorne resident pleaded not guilty.
The DA's office filed a felony count of engaging in a speed contest on a highway causing injury against Davila on Friday, according to the release.
He would be arraigned on the new charge on Feb. 8, when he was due back in court for a preliminary hearing.
Holley, meanwhile, was scheduled to make his first appearance in court on Friday, according to the DA's office.
The defendants each faced possible maximum sentences of 15 years to life in state prison if convicted on the charges, the release state. Both were held on $1 million bail.
Police were continuing an investigation into the case.
KTLA's Mary Beth McDade contributed to this story.