This is an archived article and the information in the article may be outdated. Please look at the time stamp on the story to see when it was last updated.
Prosecutors filed  charges Monday against a second suspect they say took part in the fatal stabbing of one man and the severe beating of another following a dispute at a nightclub in Orange.
Antonio Jesus Brito, 19, of Santa Ana is accused of murder and assault with force likely to produce great bodily injury in connection with the violence on July 29 outside The District Lounge, 223 W. Chapman Ave., according to the Orange County District Attorney's Office and the Orange Police Department.
Co-defendant Vidal Almazan, 21, of Santa Ana faces the same charges, the district attorney's office said in a written statement. He's been behind bars since his arrest the day after the deadly stabbing.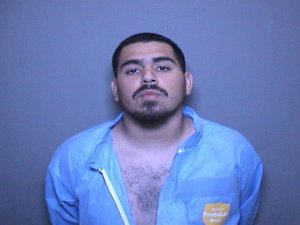 A third, unidentified person is also being sought as a suspect in the attack, which left 25-year-old Nicholas Glynn of Orange dead, and his friend recovering from major injuries.
Glynn and his friend became involved in a dispute with the defendants, Orange police said in a statement.  All of those involved were kicked out of the nightclub.
Soon after, Brito, Almazan and the third attacker saw Glynn and his friend walking down the street, prosecutors said. The suspects stopped their car and attacked the two victims.
The still-unidentified attacker stabbed Glynn twice as Brito and Almazan "severely beat" both victims, the district attorney's office statement said. All three attackers then fled.
Glynn succumbed to his injuries at a hospital, authorities said. His friend required 44 stitches to close wounds on his face.
An arraignment hearing for Brito is scheduled for Sept. 21. Almazan is due in court for a pre-trial hearing on Sept. 28.
Anyone with information is urged to contact the Orange Police Department at 714-744-7551.