This is an archived article and the information in the article may be outdated. Please look at the time stamp on the story to see when it was last updated.
Another man who authorities believe was involved in prostituting a child in Riverside has been arrested, police said Friday.
Leonard Martinez Jr., 32, was found and arrested in an unincorporated area of Mira Loma on Thursday, police said. He was tracked down through an investigation into the alleged prostitution of a girl under 16, according to a statement by Riverside police. Detectives started looking into the reported crime on July 7.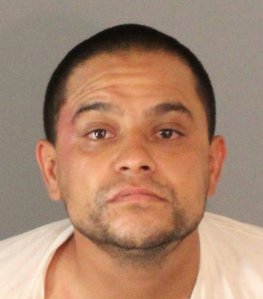 On that day, police got a call about a man trying to prostitute an underage girl at adult bookstore Romantix, located in the 3900 block of Market Street in downtown Riverside, authorities said. Employees at the store reported the situation to police, but officers weren't able to find the suspect or child when they got to the scene.
Upon further investigation, detectives were led to believe John Titow was a suspect in the reported crime, authorities said. Titow, 59, was arrested on Aug. 2.
Police have described him as a transient and registered sex offender from Riverside.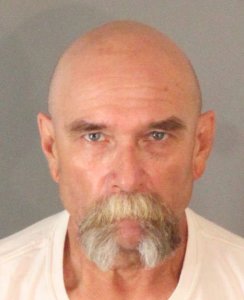 He was booked on suspicion of multiple criminal counts, including procurement of a child under 16 for lewd and lascivious acts and supervising or aiding a prostitute.
After taking Titow into custody, police were led to believe Martinez was also a suspect.
Once Martinez was arrested on Thursday, he was booked on suspicion of lewd and lascivious acts with a minor, engaging in prostitution with a minor and annoying and/or molesting a child.
Both of the men remain in custody while the investigation continues.
Anyone with information can contact Detective L. Blaszak at 951-353-7205.