This is an archived article and the information in the article may be outdated. Please look at the time stamp on the story to see when it was last updated.
A security guard who was stabbed and killed at a Sylmar grocery store on Sunday by a man allegedly attempting to steal beer has been identified.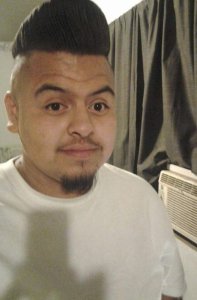 The guard was identified by a cousin as 28-year-old Joe Lopez.
A man in his 20s described as a "transient" was trying to steal two cans of beer from the Food 4 Less in the 12600 block of Glenoaks Boulevard in Sylmar when the incident occurred, authorities said.
"It appears to be a beer run gone bad," LAPD Officer Taylor McLaws said. "They went in to steal beer and got into some sort of altercation with security."
When the man left the store with the stolen beer, Lopez chased after him on his bicycle while on duty as a security guard, authorities said.
The two men wrestled on the sidewalk outside the store, when the thief plunged a blade into Lopez's neck, according to an eyewitness account.
"He just cut his neck … so he killed him," Elena Lira, a witness, said.
"I guess he was just doing his job," Lira said. "But for two beers, he lost his life."
Family members are still trying to come to terms with the tragic way Lopez lost his life while doing his job.
"I'm just shocked that somebody out there is so stupid … [and] would kill a human being over a can of beer," Moises Tagle, a cousin of Lopez, said.