This is an archived article and the information in the article may be outdated. Please look at the time stamp on the story to see when it was last updated.
Less than a day after asking for the public's help to catch a man who robbed a grocery store then fled in the store manager's car one week earlier, Santa Ana police identified the suspected robber Thursday as someone who was already in custody.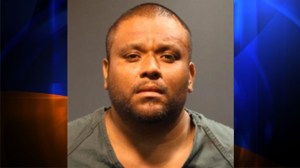 The incident occurred at the Food 4 Less located at 2140 S. Bristol St. (map) last Thursday morning, a news release from the Santa Ana Police Department stated.
Hours after surveillance video of the incident was released Wednesday and aired on local TV stations, a community member gave detectives information that led them to Antonio Delgado Juarez, 35.
In the video, a man on a handicap motorized scooter can be seen riding around the store before dismounting and approaching the manager.
He then can placed the manager in a headlock and forced him into the front office.
The man demanded that the manager and bookkeeper fill a backpack he was carrying with cash, and also ordered the manager to hand over his car keys, according to police.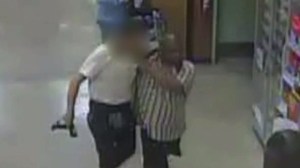 After complying with the robber's demands, the manager was grabbed by the man and walked to his vehicle. He was able to get away once the man entered the car.
Juarez was positively identified by the victim and witnesses as the man in the video, according to Santa Ana police.
He had been taken into custody Monday by Santa Ana police on charges of burglary, battery and possession of burglary tools. Charges of commercial robbery and car jacking were added Thursday.
The store manager's vehicle remained missing.
Anyone with information about the incident was asked to contact Santa Ana police Detective Art Castorena at 714-245-8422 or Orange County Crime Stoppers at 1-855-847-6227.
KTLA's Ashley Soley-Cerro contributed to this report.