This is an archived article and the information in the article may be outdated. Please look at the time stamp on the story to see when it was last updated.
A registered sex offender suspected of masturbating in the children's book section of a Barnes & Noble at a Huntington Beach mall has been arrested by police, who are seeking other witnesses and victims in possible similar incidents.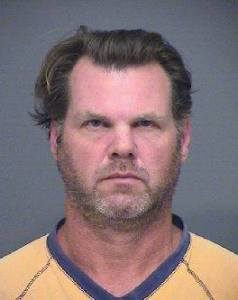 Huntington Beach Police Department announced the arrest of Bradley Meenahan, a 51-year-old transient, on Wednesday.
An investigation identified him as a man who entered a Barnes & Noble book store at Bella Terra mall about 9 p.m. Feb. 23, when he was observed masturbating on the second floor, in the children's section, a Police Department Facebook post stated.
He ignored a witness who confronted him, but left after a confrontation with a store manager.
Police responded but could not locate the man.
"Evidence was collected at the scene," police said.
Witness statements and evidence led detectives to suspect Meenahan, a registered sex offender with multiple previous felony convictions, police said.
He was arrested Feb. 25, two days after the incident, at a home in Dana Point, police said. He was being held on $100,000 bail and was due in court March 8, inmate records showed.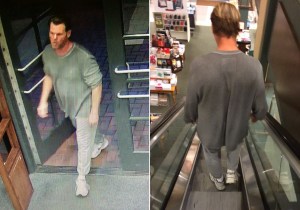 He told police he had committed similar crimes more than 20 times a "random locations" in Southern California over the past month, the police Facebook post stated.
Meenahan had two convictions for indecent exposure and one for assault with intent to commit a sex offense, according to the California Megan's Law website.
Meenahan told police he had been living out of his van in the Venice Beach area.
Anyone who may have been a victim or witness who saw him was asked to call Huntington Beach police at 714-375-5066. Anonymous tipsters may call Orange County Crime Stoppers at 855-847-6227.