This is an archived article and the information in the article may be outdated. Please look at the time stamp on the story to see when it was last updated.
SANTA MONICA — Police are searching for a man who tried to sexually assault a woman in Santa Monica on Christmas Day.
The attack occurred just before 6 p.m. as the woman was walking northbound on the beach.
Police say the suspect approac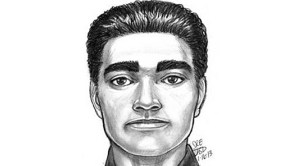 hed her with his arms held out and grabbed her in a bear hug.
The man pushed the woman to the ground where he attempted to force her legs apart, but the woman fought back and was able to free herself.
Police say the man ran off in a northwest direction.
He is described as a Latino, 25-30 years old with a medium build. He has dark eyes and black, wavy hair.
At the time of the alleged assault he was wearing a black collared shirt, a dark jacket and dark colored jeans.
Police say two cyclists may have witnessed the attack.
Anyone with information is being advised to contact the watch commander at (310) 458-8427.