This is an archived article and the information in the article may be outdated. Please look at the time stamp on the story to see when it was last updated.
A desert bighorn sheep that died over the weekend after escaping her habitat and venturing into Griffith Park was injured in a hit-and-run, the Los Angeles Zoo confirmed Monday.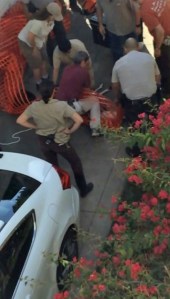 The 5-year-old female sheep got out of her enclosure and the broader zoo perimeter about noon Saturday and traveled through the surrounding park toward Mount Hollywood and then south past the Greek Theatre, the zoo stated in a news release Monday.
"They live in steep mountainous regions. In one sense, it was kind of incredible to see her in Griffith Park. … We couldn't keep up with her," zoo Director John Lewis said Saturday evening.
Witnesses reported the sheep was near the Greek Theatre when she was hit by a car that did not stop, according to the zoo.
Zoo animal care staff and veterinarians surrounded the sheep in a residential area of Los Feliz on Commonwealth Avenue.
Caretakers tranquilized her but she did not survive. The interaction, which occurred in the driveway of a home, was caught on out-of-focus cellphone video.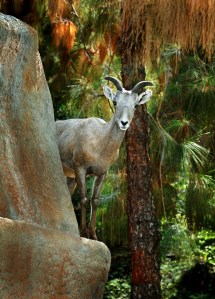 A necropsy showed trauma to the animal's head, neck and should "consistent with being struck by a car," the zoo said.
More information will be available in two to four weeks after the analysis of tissue samples that were being sent to a lab in Washington state.
The zoo was investigating how the animal got out of the desert bighorn sheep exhibit, which opened in 1993 and has never seen an escape. "Corrective measures" were set to be taken immediately, according to the zoo.
Four desert bighorn sheep remain at the exhibit: two females that are 9 and 1, and two males  aged 1 and 2.
The species, Ovis canadensis nelsoni, is federally listed as endangered, according to the zoo's website.