This is an archived article and the information in the article may be outdated. Please look at the time stamp on the story to see when it was last updated.
SAN DIEGO — For six days, Hannah Anderson was at the mercy of her kidnapper, a family friend who spirited her away to the Idaho backcountry in a blue Nissan Versa. He carried a rifle. He made threats. But he never told her about the gruesome scene he left in San Diego County.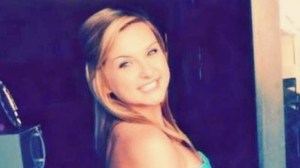 Not until FBI agents gunned down James DiMaggio and began to interview Hannah did she learn the fate of her mother and younger brother, authorities said. DiMaggio, they said, killed them on his sprawling property near the Mexican border before setting off with Hannah, 16, and his gray cat.
Although authorities have released few details of Hannah's ordeal, they said Monday that she played no part in the killings. Earlier in the search, they had been uncertain whether she went with DiMaggio willingly.
"I want to emphasize that during our law enforcement interviews with Hannah, it became very clear to us that she is a victim in every sense of the word in this horrific crime. She was not a willing participant," San Diego County Sheriff Bill Gore told reporters.
Click here to read the full story at LATimes.com.