This is an archived article and the information in the article may be outdated. Please look at the time stamp on the story to see when it was last updated.
Investigators are looking into an allegation of sexual battery brought against recording artist Seal by a Malibu woman, officials with the Los Angeles County Sheriff's Department confirmed Tuesday.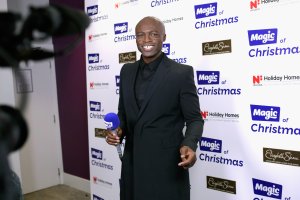 Deputies said they were called to a home in the 28900 block of Verde Mesa Lane on Saturday, Jan. 13, regarding a "neighbor disturbance." But after arriving officials realized the crime being reported had occurred in November 2016, according to a news release from the Los Angeles County Sheriff's Department.
The woman alleges she was sexually battered by the 54-year-old Grammy winner, whose real name is Samuel Henry Olusegun.
Sheriff's officials did not identify the victim, but TMZ reports she is an actress named Tracey Birdsall who lives near the singer.
In an interview with the gossip site, Birdsall said the incident occurred after she went to his home to retrieve a salad spinner she'd loaned him.
Seal pounced on her inside his kitchen and began forcibly groping and kissing her, she said. After she yelled and asked him what he was doing, he allegedly replied, "I'm kissing you."
The actress also claims he belittled her and suggested that the tank top and shorts she had on gave him cause to molest her. She says she has not made contact with the singer since that day.
Birdsall told TMZ she was compelled to report the crime after Seal posted a video to his Facebook page encouraging woman to speak out against sexual misconduct with the hashtag #TellTheTruth. The video was posted Jan. 11, following Oprah's rousing speech at the Golden Globes, and criticized the mogul for her association with Harvey Weinstein.
Seal denied the allegation through a representative: "Seal vehemently denies the recent accusations made against him by a former neighbor for alleged misconduct of more than a year ago. He intends to vigorously defend himself against these false allegations."