This is an archived article and the information in the article may be outdated. Please look at the time stamp on the story to see when it was last updated.
A Los Angeles County Sheriff's Department deputy was being hailed as a hero after helping an inmate who was choking at a jail in Castaic on Saturday evening.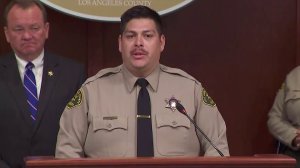 At approximately 6:22 p.m., deputies at the Peter J. Pitchess Detention-South Facility noticed an inmate appeared to be choking in the dining room, according to a news release. Deputy Carlos Escamilla saw the 36-year-old inmate was having breathing problems and was turning purple, the statement read.
Escamilla performed the Heimlich maneuver, and after six to seven forcible thrusts, the inmate dislodged a piece of food and started breathing on his own, sheriff's officials stated.
Deputies took the unidentified inmate to be assessed by medical staff as a precautionary measure. The inmate was not suffering any residual effects from the choking incident, according to the Sheriff's Department.
During a news conference Monday afternoon, Escamilla told reporters, "It felt great just to help somebody out."
The deputy said the inmate expressed his gratitude following the incident.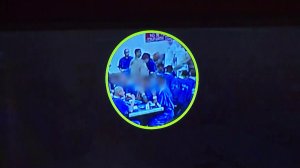 "He did come to me afterward, and he shook my hand, and he told me, 'Thank you, deputy. You saved my life,'" Escamilla recounted.
Three other deputies assisted during the incident by using their radios to communicate what was happening, as well as keeping an eye on the more than 150 inmates, Sheriff Jim McDonnell said during the news conference.
Escamilla has been a deputy for two years and was a sheriff's explorer back in 1999, McDonnell said.
[protected-iframe id="0047714d271f0a528679b566d00d7b2b-41641936-58900699″ info="https://www.facebook.com/plugins/video.php?href=https%3A%2F%2Fwww.facebook.com%2FLosAngelesCountySheriffsDepartment%2Fvideos%2F2222243847802516%2F&show_text=0&width=560″ width="560″ height="315″ frameborder="0″ style="border:none;overflow:hidden" scrolling="no"]