This is an archived article and the information in the article may be outdated. Please look at the time stamp on the story to see when it was last updated.
A Sherman Oaks man was sentenced to 29 years to life in prison in connection with fatally stabbing his wife in front of their son in 2017, officials announced Friday.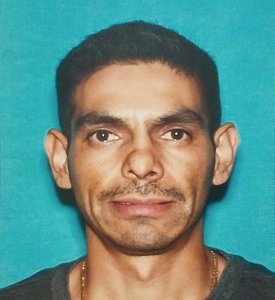 On April 10, Aurelio Terán, 40, was convicted of first-degree murder, injuring a spouse and making criminal threats, as well as two counts of trying to dissuade a witness from testifying, according to the Los Angeles County District Attorney's Office. The jury also found true that Terán used a knife in the crime.
Terán assaulted and threatened his wife, Viridiana Terán, 32, on Aug. 26, 2017. The next day, he returned to the family's apartment and stabbed her in front of their 12-year-old son, according to evidence presented during the trial.
Neighbors called 911 after the boy ran outside and yelled for help, officials said at the time.
Responding Los Angeles police officers found the victim in a bedroom with multiple stab wounds to her upper body. She was taken to a hospital, where she eventually died.
Terán then fled to Ventura County where he was apprehended after being hit by a car.