This is an archived article and the information in the article may be outdated. Please look at the time stamp on the story to see when it was last updated.
City officials identified the woman who shot and injured three people before killing herself at YouTube's San Bruno headquarters Tuesday as Nasim Najafi Aghdam, a 39-year-old San Diego resident.
"At this time there is no evidence that the shooter knew the victims of this shooting or that individuals were specifically targeted," a statement from the city of San Bruno said.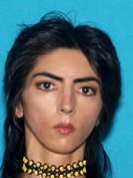 The San Bruno Police Department received several 911 calls reporting gunshots around 12:46 p.m. at the YouTube offices at 901 Cherry Ave., the city's news release said.
Officers arrived at the scene at 12:48 p.m., immediately went inside the building and encountered numerous employees fleeing the campus, according to the statement. Authorities reported finding one victim with a gunshot wound on the premises and two others at a nearby business.
Aghdam was found dead inside the complex with an apparent self-inflicted gunshot wound, city officials said.
Another person injured an ankle as people fled the campus, CNN reported.
Zuckerberg San Francisco General Hospital said the victims included a 36-year-old man in critical condition, a 32-year-old woman in serious condition and a 27-year-old woman in fair condition.
Ismail Aghdam, who lived in Riverside County, told the Bay Area News Group that his 38-year-old daughter was "angry" that YouTube was censoring her videos and stopped compensating her for her content.
Her channel reportedly included workout videos and animal abuse clips.
According to the Bay Area News Group, the woman's family had reported her missing, and Ismail Aghdam told authorities that his daughter "hated" YouTube and might go there.
Mountain View police found her asleep in her car the night before the shooting and called the family 2 a.m. Tuesday, saying everything was  "under control," the father told the Bay Area News Group.
A law enforcement source told the Los Angeles Times that officials were investigating a website in which an individual with a similar name complained about YouTube's practices.
Facebook and YouTube accounts that appeared to belong to Aghdam were shut down Tuesday evening.
Officials have not publicly confirmed any information about the shooter's motive.