This is an archived article and the information in the article may be outdated. Please look at the time stamp on the story to see when it was last updated.
A sixth-grader died Tuesday after collapsing during a physical education class at Dodson Middle School in Rancho Palos Verdes.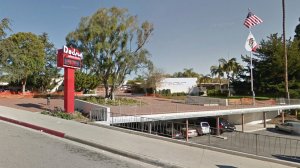 School staff declined to answer questions about the incident, but the Los Angeles Unified School District released the text of a recorded message sent to parents.
"The student collapsed this afternoon while running during physical education class," said Assistant Principal Sarah Aiello on behalf of the school's interim principal, Kathleen Miyamoto. "He received immediate attention from the school nurse and from paramedics, who rushed the student to the hospital where he was pronounced dead."
According to the message, the district quickly deployed crisis counselors. Children who needed emotional support were advised to notify a teacher or counselor. Students also were told they could call a support service called Teen Line from 6 p.m. to 10 p.m. at 1-800-TLC-TEEN.
Read the full story on LATimes.com.