This is an archived article and the information in the article may be outdated. Please look at the time stamp on the story to see when it was last updated.
Police in Bell were asking for the public's help on Sunday in locating a driver who fatally struck a 17-year-old skateboarder before fleeing the scene.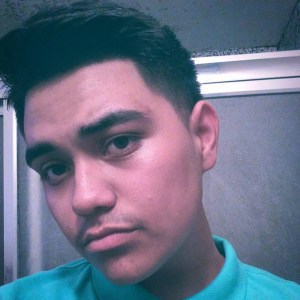 The hit-and-run collision occurred at the intersection of Bear and Gage avenues around 11 p.m. on Saturday, according to Sgt. Lance Ferrari of the Bell Police Department.
A skateboard was observed near a set of skid marks on the road, and several other small items could be seen on the street, video from the scene showed.
The driver remained at large as of late Sunday afternoon, the sergeant said. According to police, the vehicle involved in the incident was a gray Mitsubishi Galant with front-end damage.
"What if it was their kids? What if it was one of their children?" Alondra Arana, who lives near the crash site, said of the driver. "Wouldn't they feel bad or sad about it? To me that's just not right."
The victim was identified as Joshua Maldonado, 17, said Lt. Larry Dietz of the Los Angeles County coroner's office. His city of residence was not immediately known.
Ferrari urged anyone who witnessed the fatal collision to step forward and get in touch with investigators.
"We know that there were people out here, there were several vehicles that passed and several people that passed," he said. "If they have anything that they saw or noticed, anything can help."
Those with information on the hit-and-run have been asked to contact Bell police by calling 323-585-1245.
KTLA's John A. Moreno contributed to this report.
More Video: