This is an archived article and the information in the article may be outdated. Please look at the time stamp on the story to see when it was last updated.
A West Hollywood beauty salon owner was charged Friday in an alleged murder-for-hire plot to kill a competitor in the skin care business.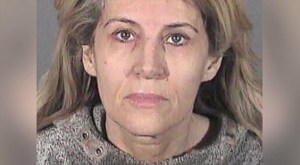 Dawn Melody DaLuise, who owns the Skin Refinery, was accused of soliciting someone to murder a rival esthetician who opened a salon called Smooth Cheeks on the same block, according to a news release from the Los Angeles County District Attorney's Office.
DaLuise's website lists actresses Sarah Michelle Geller, Alicia Silverstone and Christina Ricci among her clientele.
The 55-year-old was being held on $1 million bail and was set to be back in court on March 19.
If convicted as charged, DaLuise faced a maximum sentence of nine years in state prison.