This is an archived article and the information in the article may be outdated. Please look at the time stamp on the story to see when it was last updated.
A skunk found in Long Beach has tested positive for rabies, making it the first such case in Los Angeles County in 35 years, city health officials said.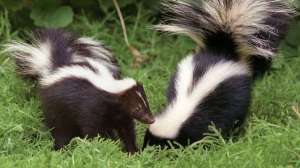 A woman saw the skunk Thursday in an East Long Beach neighborhood and noticed its behavior was erratic, prompting her to immediately notify animal control. Authorities said she did not touch the skunk.
The skunk has been tested, but animal control officials are still waiting for state lab results to determine how it became infected with the virus, said Dr. Mitchell Kushner, the city's health officer.
The animal might have been bitten by a bat, which are known to carry rabies, or it could have been host to a specific strain of the virus found in skunks.
Click here to read the full story on LATimes.com.