This is an archived article and the information in the article may be outdated. Please look at the time stamp on the story to see when it was last updated.
Mourners packed into a Gardena church Saturday to pay their respects to a Georgia police officer with deep roots in Southern California who was killed in the line of duty last month.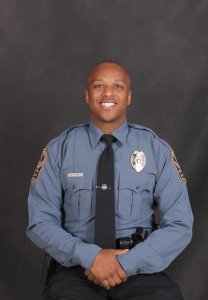 Antwan Toney, 30, began his law enforcement career as an Orange Police Department Explorer before moving to Georgia and joining the Gwinnett County Police Department three years ago.
He was shot and killed Oct. 20 while investigating a suspicious vehicle. His alleged killer was shot to death in a confrontation with police two days later.