This is an archived article and the information in the article may be outdated. Please look at the time stamp on the story to see when it was last updated.
Police in Stockton, California, were searching Tuesday for a suspect who they say has been photographing himself with a smartphone that he stole and uploading the images to the owner's online storage account.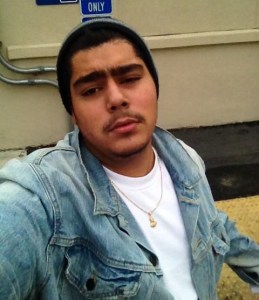 The Police Department on Monday released a selfie taken by the alleged thief and asked for the public's help in identifying him. The photo shows the dark-haired suspect wearing a denim shirt, white T-shirt, necklace and wool cap.
The image is one of several that have been uploaded to the iPhone owner's iCloud account, authorities said in a statement.
Anyone with information was asked to call the Stockton Police Department at 209-937-8377, Detective Darren Sandoval at 209-937-8176 or Crime Stoppers, which pays cash rewards up to $10,000, at 209-946-0600.
Tips may also be submitted by texting the keyword "TIPSPD" to 274637, by visiting the department's Facebook page and clicking on "Submit a Tip."