This is an archived article and the information in the article may be outdated. Please look at the time stamp on the story to see when it was last updated.
A 20-year-old Southern California woman has died after being hospitalized amid extreme heat at the end of the Electric Daisy Carnival in Las Vegas.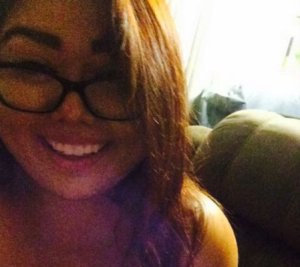 Kenani Kaimuloa had taken drugs at the overnight dance music festival, but her father Dane Kaimuloa of Temecula, told the Associated Press on Friday that he believes she died of heat stroke and dehydration.
His daughter was pronounced dead Wednesday. Her cause of death has not been determined, according to the AP.
"She is the sweetest and warmest young women you will ever meet," stated a GoFundMe page set up for the family's travel costs. The page had exceeded its $10,000 goal as of midday Friday.
Kenani "Nani" Kaimuloa was a member of the family for the high school wrestling program in Vista, according to the program's Facebook page.
The young woman collapsed Monday morning, at the conclusion of the three-day music festival, Las Vegas television station KVVU reported.
Just a few hours earlier, it was still 100 degrees at 11 p.m. Sunday, the Las Vegas Metropolitan Police Department said at the time.
Post-festival traffic delayed paramedics in reaching her, the Las Vegas Review-Journal reported.
By the time she reached a hospital, her body was 110 degrees, KVVU reported. Her friends called her father, a veteran, telling him to travel to the hospital.
"When I walked in, I looked at the tube coming out. I've seen death in Iraq. This brought it back," Dane Kaimuloa told KVVU.
Doctors told Kaimuloa his daughter had died from heat stroke, dehydration and exhaustion, according to the Review-Journal.
Insomniac, the company that puts on the Electric Daisy Carnival, issued this statement to KVVU:
Our sincerest thoughts and condolences go to the family and friends of the guest who passed away after attending the festival. While the cause of this tragedy has not yet been determined, we ask everyone to keep her loved ones in their prayers during this time of grieving.
Last year, a 24-year-old UC Irvine graduate from San Francisco died after fatally overdosing at the event. A Northern California man died at the even in 2014, also from an overdose.
The event, at the Las Vegas Motor Speedway, marked the 20th anniversary for the Electric Daisy Carnival, which was held at various venues in the Los Angeles area until 2011.
After a teen died from an overdose during the 2010 event at the Los Angeles Memorial Coliseum, the coliseum commission temporarily banned raves there.
Sun's up and the party's over. #EDC20 has officially ended. pic.twitter.com/l38KQaynuf

— LVMPD (@LVMPD) June 20, 2016