This is an archived article and the information in the article may be outdated. Please look at the time stamp on the story to see when it was last updated.
After several people in Orange County fell sick with Legionnaires' disease in recent weeks, officials said two cooling towers at Disneyland had been linked to the outbreak.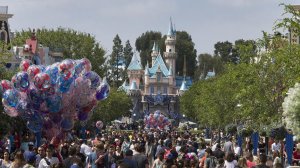 Those towers were shut down, and officials say they no longer pose a risk to park visitors.
But a key question remains unanswered: How did four people who had not visited Disneyland become infected?
The outbreak has sickened a total of 15 people, two of whom have died. Eleven of those people visited Disneyland in September, said Orange County health agency spokeswoman Jessica Good.
Click here to read the full story on LATimes.com.