This is an archived article and the information in the article may be outdated. Please look at the time stamp on the story to see when it was last updated.
A South Bay family is warning others after their 90-year-old relative was scammed last month by a man who claimed she'd hit his car, then got her to hand over $4,700 in cash to make the alleged accident go away — and they say others have been targeted in the same way.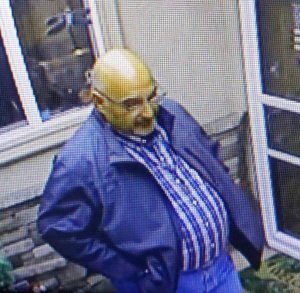 San Pedro resident Norma Cristanelli told KTLA on Tuesday that the man offered to help her pump gas when she stopped at a Mobil Station at the corner of Western Avenue and 25th Street on Jan. 12.
She drove the short distance to her gated condominium complex a short distance away and was surprised to find that the man had followed her home, according to her daughter, Terri Phillips.
"As she drove into her garage, she said she turned around and heard someone say, 'Hey,'" Phillips told KTLA. "And she turned around, it was the same guy that helped her pump her gas. And he said, 'You hit my car.' She said, 'No, I didn't hit your car.'"
According to Phillips, Cristanelli has dementia and doesn't hear very well. Somehow the man — who told her his name was Joe Guy — convinced the senior citizen that she did hit his car. He told her he wanted it taken care of right away.
Both parties agreed they didn't want to go through insurance, so the man told Cristanelli he'd drive her to the bank.
"She went to the bank with him, got in her car, drove her to the bank and took out and obscene amount of money for just a quote-unquote fender bender," said Dana Phillips, the victim's granddaughter.
Surveillance video from inside the Chase Bank shows the two standing at a teller window, with Cristanelli visibly distressed. The man, who was wearing sunglasses, could be seen getting very close to her at times and eventually handing her a pen to sign a document.
They waited for several minutes before he received $4,700 in cash.
Another video showed him holding Cristanelli's hand as they exited the bank together.
After the distressing incident, Dana Phillips began doing her own investigative work and told KTLA she discovered the scam is happening all over Southern California.
She came across one Instagram post where a woman said a guy had tried to scam her mother – and described something nearly identical to her grandmother's ordeal.
Dana Phillips also found similar stories on the Next Door app, right down to a matching vehicle description.
"I want him caught. I want him to never be able to do this again to anybody else," she said.
Police released a photo to KTLA that shows a person of interest. Investigators would like to speak with him in connection with the scam.
The man drives a dark-colored sedan and was filmed by security cameras at the bank where victim Cristanelli went to withdraw the cash.
Investigators are asking anyone who may recognize him to come forward. Anyone with information can contact Los Angeles Police Department Detective Thomas Baran at 36364@lapd.online.