This is an archived article and the information in the article may be outdated. Please look at the time stamp on the story to see when it was last updated.
The South Pasadena father of a missing 5-year-old boy who hasn't been seen since they left Disneyland together in April has been arrested on suspicion of killing him, the Los Angeles County Sheriff's Department announced Friday.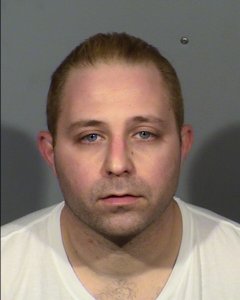 Aramazd Andressian Sr., 35, was taken into custody in Las Vegas and booked at the Las Vegas Metropolitan Police Department on Friday, according to a sheriff's news release. He is being held on $10 million bail at the Clark County Detention Center.
Andressian Sr. will be extradited to L.A. County, though it was not immediately clear when that would happen.
The arrest comes about two months after Aramazd Andressian Jr. was reported missing by his mother after her ex-husband failed to show up with their son for a planned custody exchange in San Marino on April 22.
Andressian Sr. had been found earlier that Saturday morning passed out next to his BMW — which had been doused in gasoline — at Arroyo Park in South Pasadena, sheriff's homicide Lt. Joe Mendoza said. The boy was nowhere to be found.
The father was initially arrested later that day before being released days later, after it was determined there was insufficient evidence to prosecute him, according to Mendoza.
Following his release, and about a week after the child vanished, Andressian Sr. released a statement through his attorney, saying he was "heartbroken and grief-stricken" about the missing boy, and that he was "desperate" to find his son. He also asked for the public's help in locating him.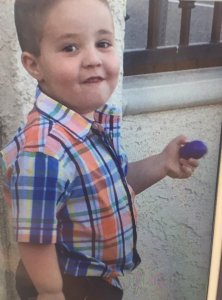 On Friday, homicide investigators said that after reviewing all the evidence, they presented the case to the L.A. County District Attorney's Office and obtained a murder filing against Andressian Sr., sheriff's officials said.
The child still hasn't been found, and there have been no confirmed sightings of him since he and his father left Disneyland in the early morning hours of Disneyland on April 21.
Andressian Sr. told investigators that he had taken his son to Lake Cachuma in Santa Barbara County the day before he was reported missing. But while multiple witnesses told authorities they saw Andressian Sr. at the lake by himself, detectives said they were unable to find evidence he was with his son.
Investigators searched the lake and surrounding area twice, most recently on June 10 when an unmanned aircraft was utilized.  It was unclear whether anything was turned up in the second search.
Arroyo Park was also searched a second time on May 18 by search-and-rescue crews, a scent and cadaver dog, and a drone, but nothing was found during the hourslong effort.
On May 25, homicide detectives seized "various of items of evidence" from the Montebello home belonging to the child's grandmother — and the mother of Andressian Sr. — after serving a search warrant, the Sheriff's Department said after the search of the house concluded.
No other details were immediately provided about the arrest, which was a coordinated effort between the Sheriff's Department's Homicide Bureau, Sheriff's Major Crimes Bureau Fugitive Taskforce, Las Vegas police, and the United States Marshals Service, the release stated.
More details are expected to be released during a news conference scheduled for 11 a.m. Monday.