This is an archived article and the information in the article may be outdated. Please look at the time stamp on the story to see when it was last updated.
The South Pasadena father of a missing 5-year-old boy released a statement Friday night asking for the public's help in locating his son, who has been missing for nearly a week.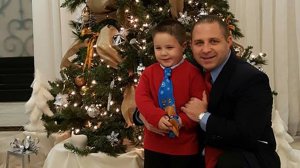 "I am desperate to find my son, Aramazd Jr., and need the public's help. I hope and pray for the safe return of my only child, my namesake, who has been missing since last Saturday morning, April 22nd," 35-year-old Aramazd Andressian Sr. said in a statement released through his attorney. 
The child was last seen on the night of Thursday, April 20, when he was captured on video leaving the Disneyland theme park with his father after midnight, according to a Los Angeles County Sheriff's Department official.
In the statement, Andressian Sr. said he last saw his son on Saturday morning at Arroyo Park near his South Pasadena home.
"There has been a great deal of speculation regarding the timeline around his disappearance. The last time I saw my son was on Saturday morning, the 22nd, at Arroyo Park near my home in South Pasadena," he said in the statement. "After breakfast Aramazd Jr. wanted to go to the park before we were to meet his mother for a custody exchange at 9:00 a.m."
Andressian Sr. was later found passed out at the park; the child was reported missing by his mother after the two failed up to show up at an arranged meeting point that morning, authorities said.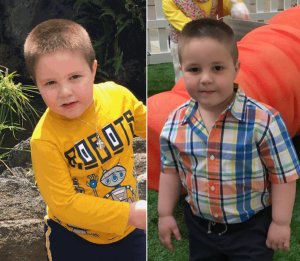 "In one moment, I was at the park with my son, and then I found myself waking up in Huntington Memorial Hospital hours later," the dad wrote. "I was told that a good Samaritan found me unconscious on the ground near my car, with young Aramazd nowhere in sight. I can only speculate that I must have been attacked in the park, given my unresponsive state and subsequent physical condition."
The father was jailed on suspicion of child abduction and child endangerment after being questioned, but was released from custody three days later. Andressian Sr.'s attorney told KTLA on Tuesday he was released due to insufficient evidence.
"My family and I are heartbroken and grief-stricken that Aramazd Jr. is missing and may be in harm's way. I am pleading with the public to come forward with any knowledge of Aramazd Jr.'s whereabouts or information regarding the circumstances leading up to his disappearance," he wrote.
Investigators have searched for the missing boy around Lake Cachuma in Santa Barbara County, but detectives found no evidence he was there, sheriff's officials said.
Earlier in the day Friday, authorities returned to the father's South Pasadena residence and, along with a "scent dog," searched the home but found "nothing of significance," according to sheriff's Lt. Jose Mendoza.
Aramazd Jr. is described as being about 3 feet, 5 inches tall and weighs approximately 55 pounds. The child has brown hair, brown eyes and a small mole on his right shoulder. He was last seen wearing a turquoise shirt and plaid shorts.
Anyone with information about the child's location is urged to call sheriff's detectives at 323-890-5500 or South Pasadena police at 626-403-7297.